Rs-Lite Woodcutting Guide!
Hey people of Rs-Lite this is my woodcutting guide
to help you get through and acheive 99 woodcutt!
hope you enjoy!

ok First teleport to the skill area and buy
yourself a hachet i would recommend
buying a iron and rune one so that you
dont have to go back to the shop!
once you have your hachet(s)
go a little bit "East" intill you can see
a whole lot of tree's.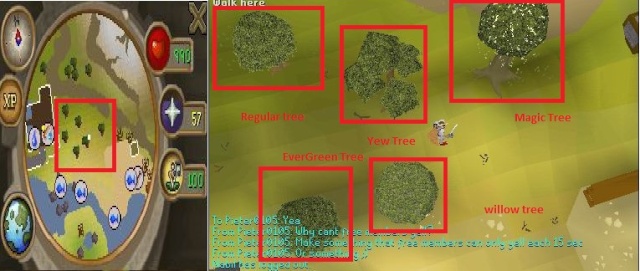 cut the regular trees first i would say
intill level 30 woodcutting and then go onto
willow.
but you dont have to you can just keep doing
regular trees

then once your happy with your level say 90
you may want to do some magic trees for abit of
cash when you get 99

Hope you get 99 woodcutting soon
and good luck!